Меню
Поиск
Форма входа
Разгон до 100
Статистика
---
Le Mans There is no shortage of manufacturers readying for the new 2014 regulations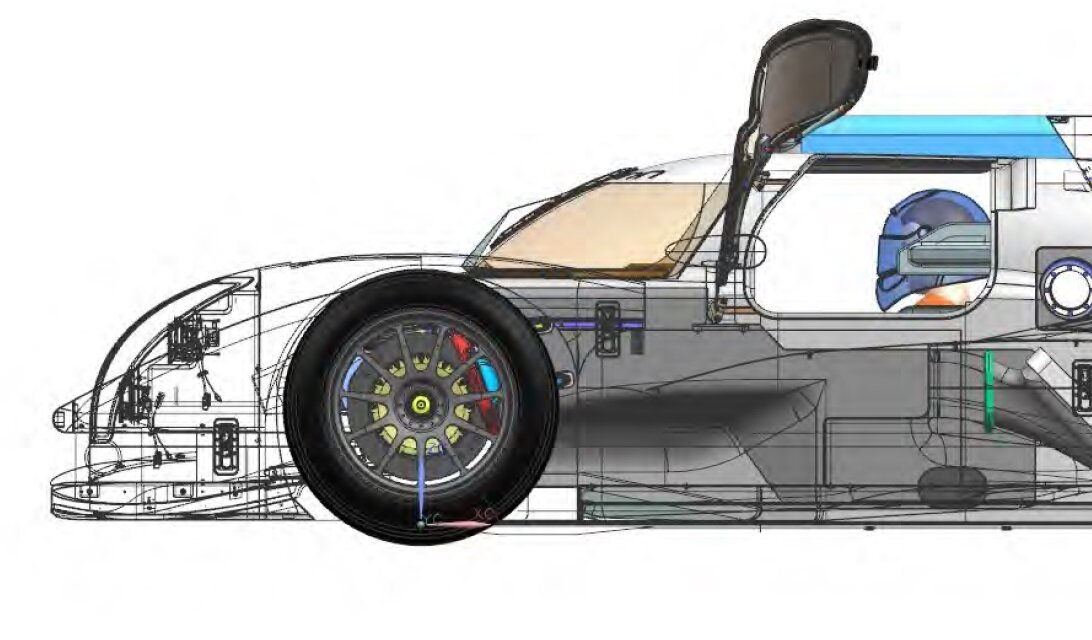 Private team Rebellion rasings announcement at the Le Mans test day that it will partner ORECA to build and supply LMP1 cars in 2014 sparked a wealth of interest from private teams and constructors eager to contest next year's Le Mans 24 hours against Toyota, Audi and Porsche.

British-based designer Nicolas Perrin, who designed an open top prototype around a tub of the Aston Martin AMR-One in 2012, has a closed coupe design ready to build. The car will cost £1million and can run with a Williams flywheel system should a customer elect to run in one of the hybrid categories.

Dome also has a car that is in the wind tunnel, and ready to be built if a customer can be found. Like Perrin's design, the company could run as a factory, but would Talking 'bout the new generationThere is no shortage of manufacturers readying for the new 2014 regulationsprefer a manufacturer link up. Adess, the German company that built the Lotus chassis, is clearly ready, while there are also rumours that CN car manufacturer Wolf also has a car in design, although this could be for Grand Am.

ORECA's chassis, due to run on track for the first time in March, 2014, with an evolution Toyota powertrain to that currently run in the Rebellion Lola, could also be made available for sale, while Nick Wirth has a coupe designed, and is understood to be working with HPD in the US.

Oak Racing has its design on the drawing board and says that it is the only manufacturer to be in a position to get a car ready before the end of the year.

I think it will be the only car ready for the start of the season, says Oak Racing's Olivier Quesnel. I don't think Dome will be ready for 2014, and I don't believe in the Lotus project.

Both Dome and Lotus fully expect to be ready for 2014 and dispute this sentiment. The new car is under development at Raug Aerospace in Switzerland we ran a shakedown before the end of the year before proper testing starts in the new year, continued Quesnel. So it will be ready for the start of the season. It will accept all engines and of course it is a closed car as it is for LMP1 and LMP2. The target is really LMP1. The first monocoque will be finished by HP Composites by mid July.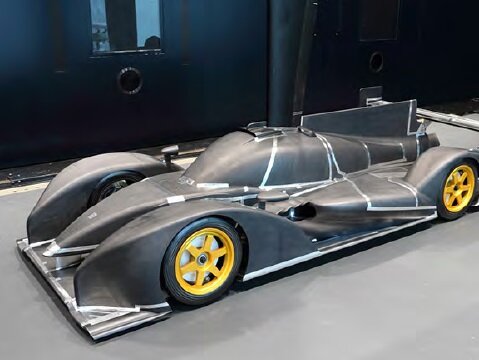 Understandably, Oak says that it can compete against the factory teams. We hope we can win races against the works teams but you know I was in charge of Peugeot, so I know how much goes into the official team cars. I think the car will be programmecompetitive but what we need is a good engine. If we find one with a good hybrid system then we should be strong. HPD, AER and maybe some other will have suitable power trains.

SUPPLIERS

John Judd is designing a 4.4 litre V8 engine that the company believes can compete in the non-hybrid category of the regulations. The engine will be based on our current V8 platform, and will be Direct Injection, said company founder John Judd. We had it on the dyno today, and we have optimised it for lean burn and efficiency. I think that the factories will do their analysis and if they do their homework, they will be quicker, but there is an opportunity for the private teams to get results next year. It's a big learning curve for the hybrids, which are complex cars, and the manufacturers can expect trouble.

AER is another to have an engine development programme for 2014, and is believed to be talking to Oak Racing, while Zytek are actively working on a hybrid and engine for 2014.

Michelin is already working on the 2014 Le Mans tyre, and ran it at the Le Mans test day in the number 4 Audi, working with Marco Bonanomi who set fifth fastest time overall with a 3m27.894s. Bonanomi was clocked at 325.8mph, fourth fastest car of the day at the test session, the narrow 14-inch tyres creating less resistance, making the cars faster in a straight line.

Audi created a car that was available with measuring capability exclusively for tyre testing. The engineers are already in the process of simulating the aerodynamic effects and the axle loads to be expected on LMP1 cars in 2014.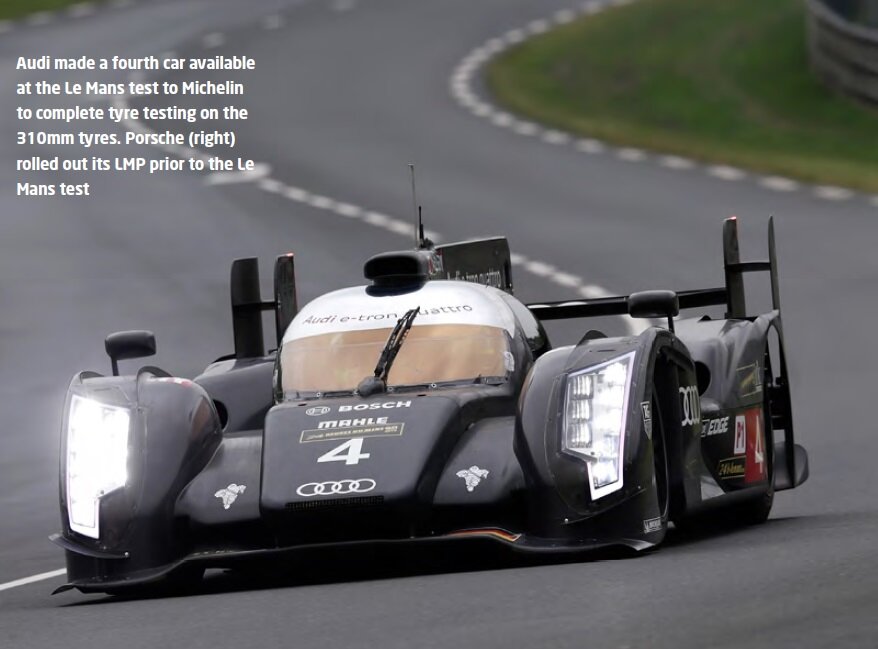 Home

















Случайные статьи
Типы топливных инжекторов (форсунок)
Анатомия драгстера MAZFIX